All Shook Up Vintage Clothing & Costumes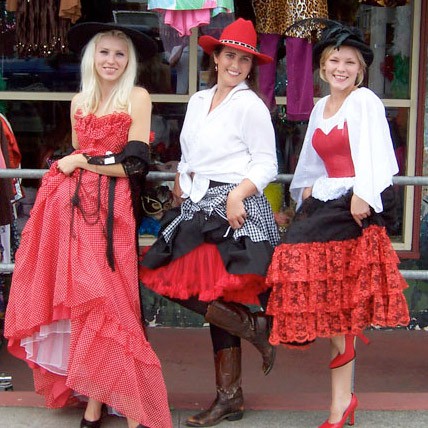 861 41st Avenue, Santa Cruz, CA 95062
Vintage clothing, costumes for theme parties, festival wear, Burning Man costume, jewelry and accessories. One of a kind clothing. Your #1 Halloween store!
Contact Name
Rose and Dave Locke
Fantastic used clothing/costume shop. And the prices are great.
You must login to post comments
The $3 rack outside drew me in with a few small items for our pirate-themed summer camp, and once I was inside I found all kinds of goodies - hats, shirts, scarves, vests, even a few gaudy belts. And when I chatted up the cashier and she found I was with a camp, we got a discount! Great find, always quality stuff for decent prices.
You must login to post comments